QCBS has been providing business solutions for 32 out of the 54 years since our industry's inception. We were established as an independent office equipment dealer by David Sensabaugh in December 1981.
Dave was born in West Virginia, moved to Maryland in his teens, earned his education in Virginia, and launched his career in the copier industry in Pittsburgh, eventually opening new branches for his employer in the outskirts of the city. His vision was clear and remains our focus today: to offer major market savvy to the intermediate size businesses of our region by focusing on marketing the correct product solution and following through with skilled service levels that you would expect from a larger metropolitan dealer. His full service turnkey approach has become the backbone of our business model. This unique partnership effort with our customer base has established business relationships that have lasted for decades.
In the early 1980's, QCBS became a full service authorized dealer for both Sharp Electronics & Canon USA. This early commitment to two of the industry's leaders allowed QCBS to take a truly consulting approach to solution marketing that has been the core strength of our company for over 30 years. To this day, QCBS continues their relationship with both manufacturers, thus providing our customers not only with quality state of the art products, but also with experienced, well-skilled sales and support staff rich with the knowledge of how to utilize the products to their robust capacity. In order to truly become a regional market specialist, QCBS established additional offices in Morgantown, WV in 1984 & Johnstown, PA in 1989. Today, we serve over 30 counties in 4 states.
We have witnessed our industry's humble beginnings, navigated major turn-of-the-century changes, remained successful during the recent economic recession and now continue to keep pace with the constant evolution of business technology. As a regional business partner, QCBS has the resources to deliver state of the art digital technology and cost effective solutions catered to the local economic regions we service. We are committed to the prosperity of the communities we work and live in, past present and for the future.
Not only does Queen City Business Systems have a rich history, but our building does, too! Built in the late 1880s, it was previously home to James Clark Distilling Company, Cumberland Glass Company and Queen Glass Company. It was extensively renovated after being gutted by fire in 1956. Below are some photographs of our building as it looked in the past and as it looks today.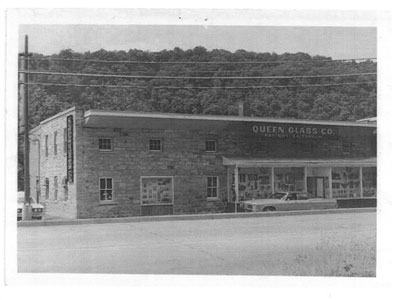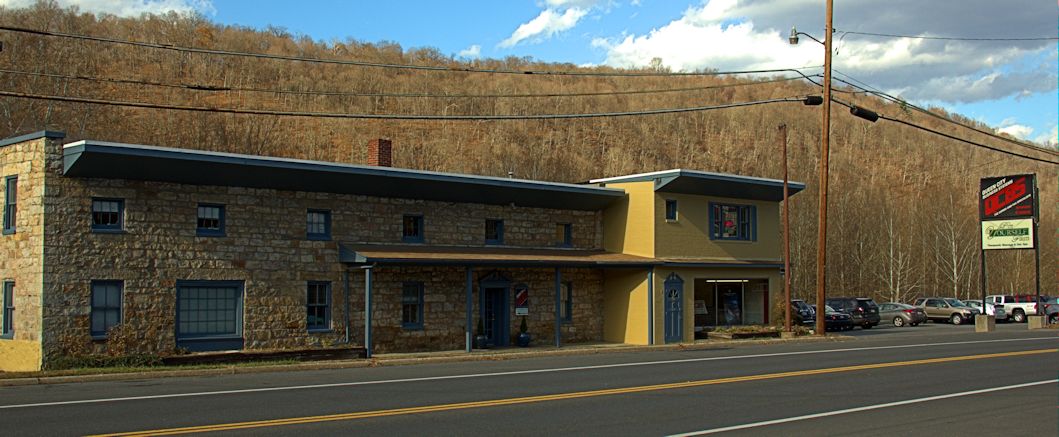 Even our name pays tribute to the rich historical significance our region has played in history. Cumberland was a key transport junction providing coal, iron ore and timber that helped supply the industrial revolution. In addition, the city was a major manufacturing center, with industries in glass, breweries, and fabrics. In fact, at one time during the 19th century, Cumberland was the second largest city in Maryland; second to the port city of Baltimore – hence its nickname "The Queen City".